In case you missed our "Plan your cash flow during Covid-19" webinar,
you can now access the replay...
Finagraph has teamed up with the SBDC to help every small business understand and manage their cash flow. We have a number of free resources available to both the SBDC advisor as well as the small businesses that they help including cutting edge training, certification and software.

Effective cash flow management is essential for every entrepreneur and with these resources, you will have more knowledge and confidence to grow a successful business.

Cash Flow matters in every business
of small businesses regularly struggle with cash flow 1
of business failures are due to poor cash flow management skills / poor understanding of cash flow2
of small business owners have been kept up at night by concerns about cash flow1
of small business owners have been at risk of not paying employees by payday1
Wakefield Research survey of 3000 small business owners
Jan 2019 1
Easily expand your SBDC advisory skills to include cash flow management and forecasting services. Your business clients need your expertise!
KNOW ABOUT THE RESOURCES
Be aware of the cash flow resources available to you and to your clients.
GET EDUCATED
Become trained & certified on
cash flow principles and tools.
KNOW CASHFLOWTOOL
Know how to fully use CashFlowTool and be ready to help your clients.
BE READY TO HELP CLIENTS
Be equipped to offer cash flow advice to your clients and offer valuable resources to your clients for free.
Available resources for SBDC Advisors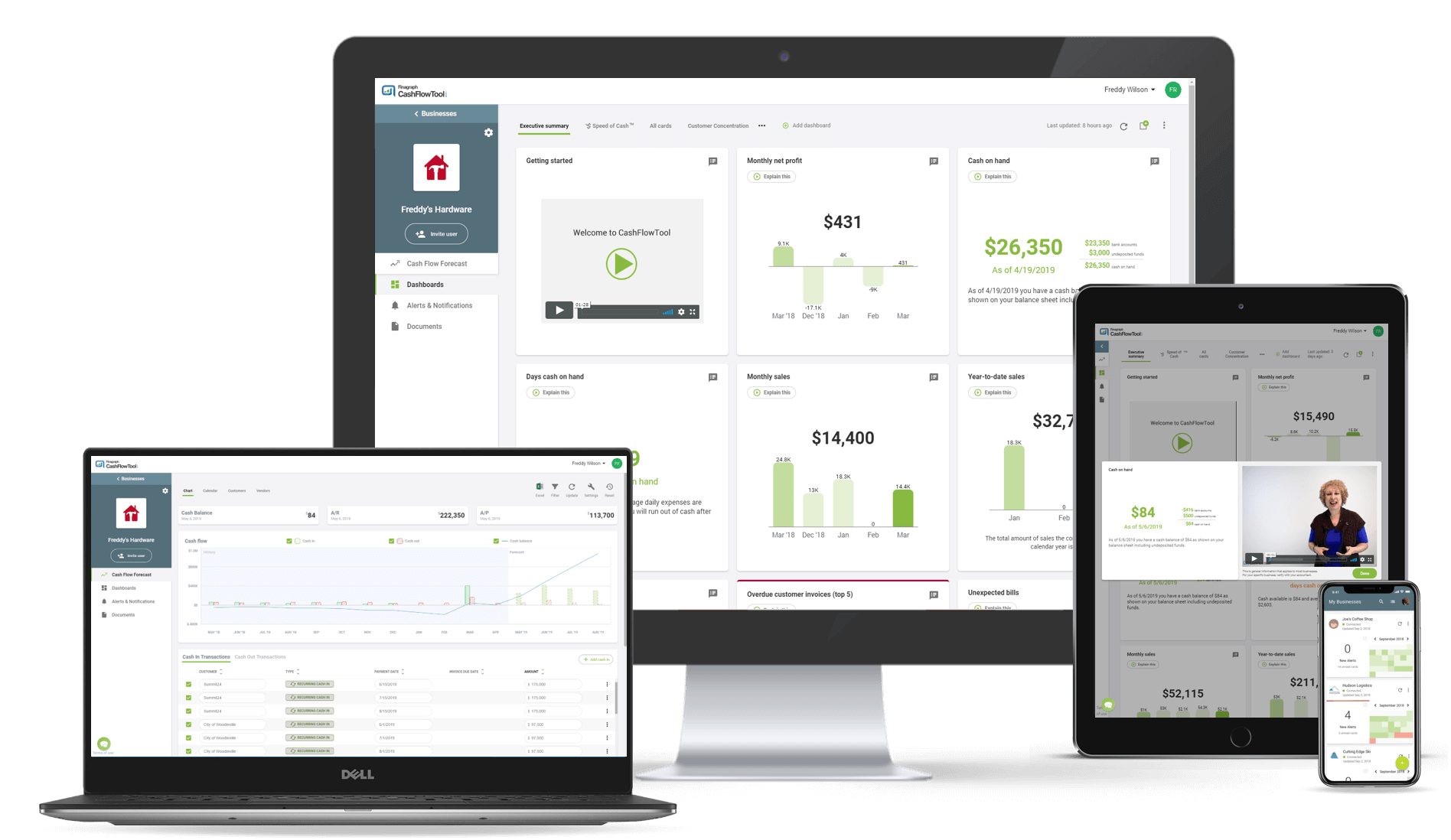 Fill out the form below and we will automatically create a CashFlowTool Pro demo account with a sample business that you can use to learn or demo CashFlowTool.
Quickly master cash flow management and forecasting with these free resources.
CONSULT WITH YOUR SBDC ADVISOR
Your advisor can help your business with expert cash flow advise and guidance.
GET EDUCATED

Become trained on cash flow principles and tools.
GET 50% OFF CASHFLOWTOOL
Use CashFlowTool with your business to immediately know your cash flow today and tomorrow.
Available resources for SBDC Clients
Finagraph Experts here to help
Our team has decades of experience building businesses and serving clients. We can help empower you and your fellow SBDC advisors with the tools you need to help your clients tackle cash flow issues.
Email