The perfect companion for QuickBooks Online and QuickBooks Desktop.
Cashflowtool.com is the premier advisory tool for bookkeepers, accountants, and advisors to help business owners navigate the ins and outs of cash flow.
Join our partner program today
Manage your business with CashFlowTool.com for FREE.
Get $5 off per month for every client you work with who uses CashFlowTool.com.
No data entry - always up to date
Because CashFlowTool.com automatically pulls all data from QuickBooks, there is no need to build static spreadsheets that are always out of date. CashFlowTool.com is always up to date and provides one place to see your entire cashflow. ​ Now that's efficient!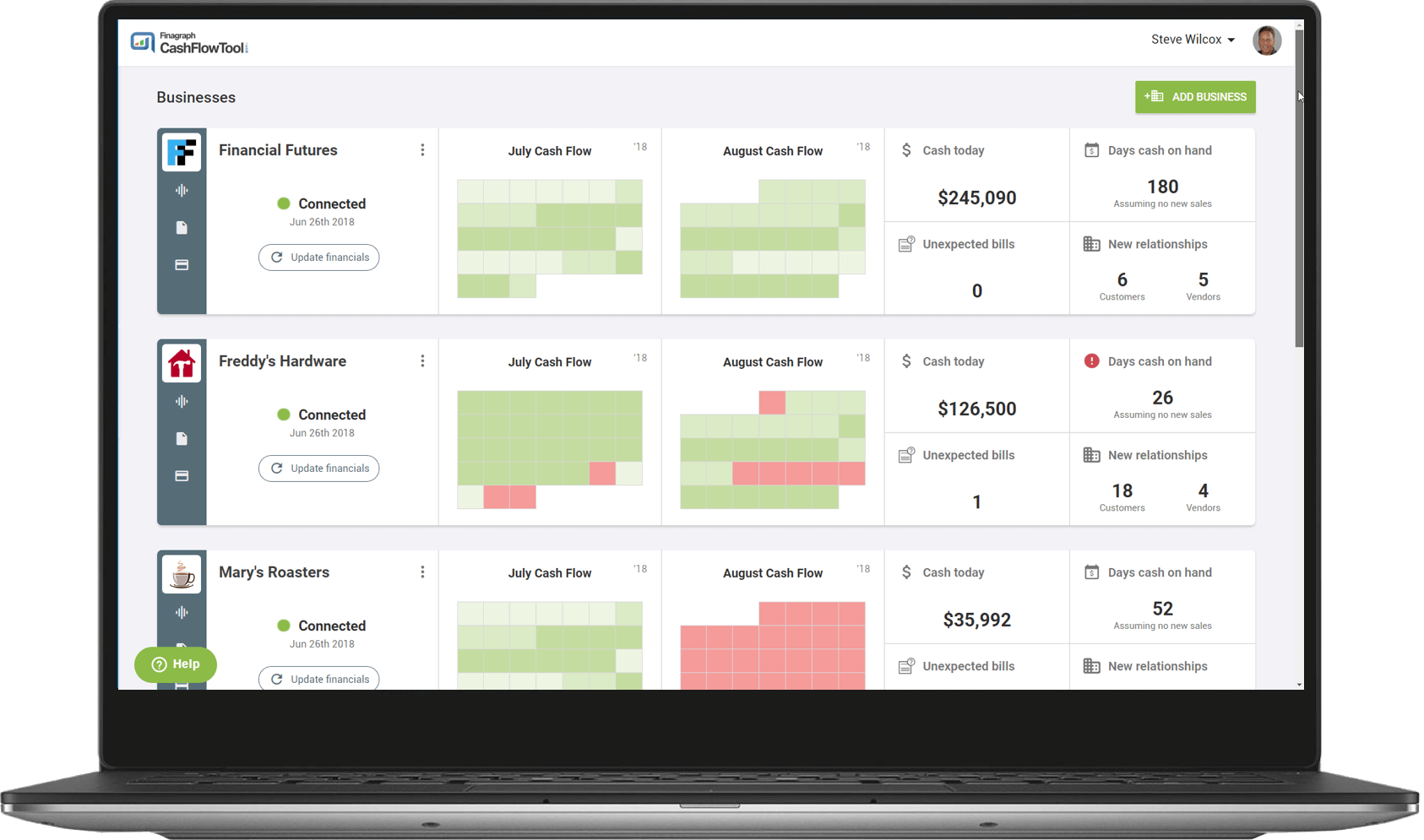 Know every aspect of your clients cash flow now and in the future
From daily balances to overdue bills to unexpected bills to payments due, CashFlowTool.com enables you as your client's trusted advisor to be in lock step on every aspect of their cash flow.
Cash flow predictions - unmatched
It's powerful AI analysis looks at every inflow and outflow transaction and makes predictions that help you know the future, today!
CashFlowTool.com forecasts based on every cash inflow and outflow (including recurring items such as payroll), not just payment dates for open AR/AP.
Powerful "what-if" analysis
Want to see the impact on delaying a payment or pushing to get an invoice paid faster? The built-in what-if analysis enables you to build scenarios to see the impact on your client's cash flow.
That way you can provide your client with the best options and advice.
"Now that we have implemented CashFlowTool.com with our clients, it has made everybody's lives a lot easier."
Helina Patience – Owner & Management Consultant, Entreflow
Enables regular discussions with your clients
No matter where you are or what device you are on, CashFlowTool.com makes it simple to communicate with your client on the critical items when it matters most.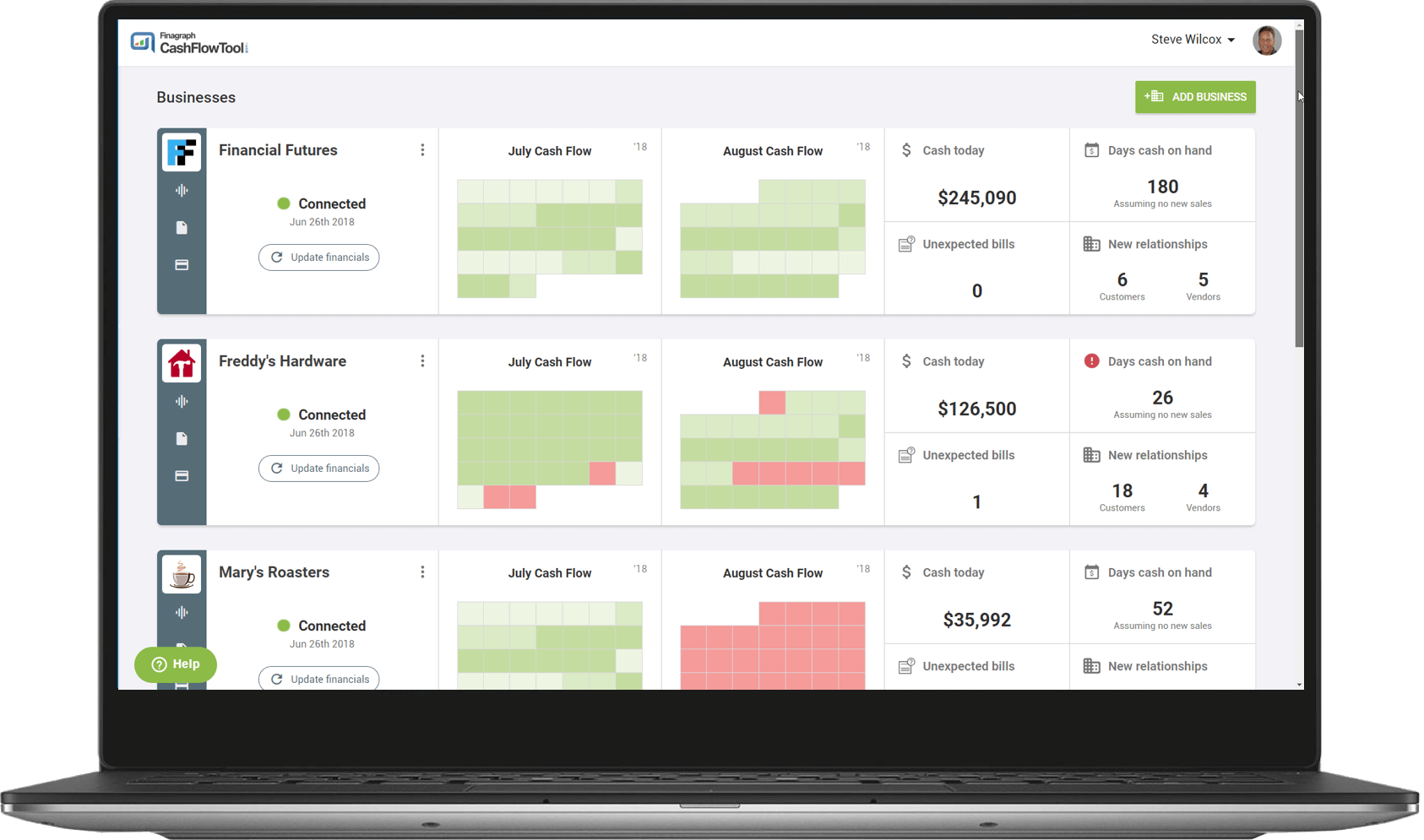 Manage all your clients in one place
CashFlowTool.com let's you quickly see all your clients that you are managing in one convenient dashboard for quick visibility of their cash flow status.
Secure document store
CashFlowTool.com offers secure cloud storage where you can upload and share key files with your client such as quarterly tax reports and QuickBooks reports to name a couple.
You get 1 terabyte of storage per business and can control who has access.
See a demo of how accountants use CashFlowTool.com
See what accountants and advisors are saying
I can't imagine going back to the old way and working without it. It's a game changer!
CashFlowTool really helps us as accounting professionals to be our clients' trusted advisor.
Now that we have implemented CashFlowTool.com with our clients, it has made everybody's lives a lot easier.
CashFlowTool.com presents the information in a way that business owners can easily understand it.
Complete QuickBooks integration
QuickBooks Online
Complete online support.
QuickBooks Desktop
Local and hosted environment support.