Rise above the rest

by adding cash flow management & forecasting services using CashFlowTool.
Quickly grow
your revenue
Grow your revenue by adding cash flow services for your clients
Easily forecast your
clients' cash flow
In a matter of seconds, you can see your client's future cash flow
Be the cash
flow expert
Focus on proactive active advice to help your customers with cash flow.
Easy to
implement
It's simple to add cash flow services and onboard your clients.
Why cash flow is essential
of accountants say their clients expect more than 5 years ago
of clients expect their accountant to provide business advice
of small business owners have been kept up at night by concerns about cash flow
of small businesses regularly struggle with cash flow
autorenew
Seamless integration
with QuickBooks
No data entry to start – works seamlessly with QuickBooks Online and QuickBooks Desktop
See your client's cash flow forecast in seconds
AI-generated future cash flow forecasts lets you easily see your client's future
Simple to manage all
of your clients
In one easy place, you can see and manage all your clients' cash flow
Easy to collaborate
with your clients
Easily share all aspects of CashFlowTool with your clients
These are the kind of services your clients are looking for, even if they aren't asking for it. CashFlowTool makes it easy to enter that market and start offering these services to clients.
CashFlowTool has been an integral tool to building our advisory program.
This is the tool firms have been waiting for. Instant insights, customizable dashboards, and a clean user interface. The information is portrayed in a way that is digestible by the client yet detailed enough for the accounting professional. Finally, there is a tool that I can use across my entire client base without regard to size or industry, and with less than 5 minutes of setup work. Finagraph is upping the game for advisory services.
Now that we have implemented CashFlowTool.com with our clients, it has made everybody's lives a lot easier.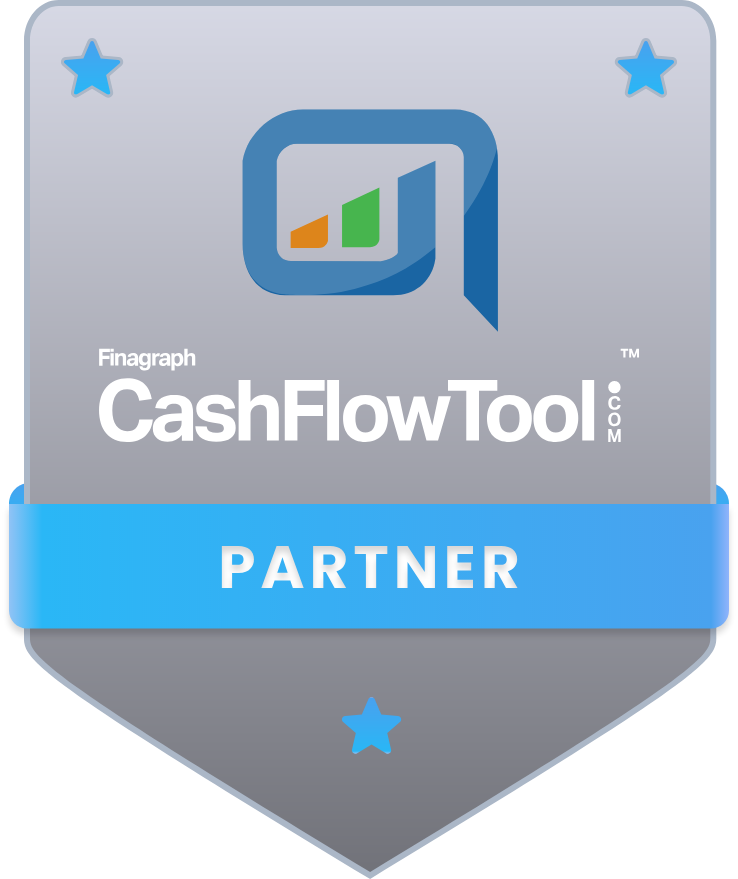 Our Partner Program is here to help you
Exclusive program for accountants, advisors & bookkeepers
Jumpstart your ability to expand your practice to include cash flow services
Onboarding & training by experienced Finagraph Experts
Dedicated Resources & Support
You automatically become a Partner when you purchase any accounting plan.

Want to go beyond the basic partner program? We have you covered with Partner+.
Partner

Partner+

Free CashFlowTool license for your firm

✔

✔

30-day Onboarding, Consulting, & Integration

✔

✔

Partner Success Guidebook

✔

✔

Access to exclusive resources - templates, tools, and videos

✔

✔

CashFlowTool Partner badge

✔

✔

Monthly Partner Webinars

✔

✔

Unlimited chat and email support

✔

✔

Personalized 90-day Success Program (beyond 30-day)

✔

CashFlowTool training for your team

✔

Business Cash Flow Essentials Online Course for your clients ($149 value)

✔

CashFlowTool Certification for 1 person ($125 value) - Coming Soon

✔

Free

(included with subscription)

$495/yr

Contact us
Education Designed For You
Stay up to date with our cash flow news
Receive our newsletters and blog posts right in your inbox