Summit CPA Group uses CashFlowTool with their Clients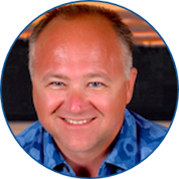 Jody Grunden
Co-Founcer & CEO
The Summit CPA Group is a virtual CPA firm that specializes in cash flow services for their clients. They selected CashFlowTool to provide weekly and monthly cash flow management and forecasting support for small businesses across the US.

Hear from Jody Grunden, Co-Founder & CEO, on why they needed an automatic solution and selected CashFlowTool.
Why Excel was not the right tool for Cash Flow Forecasting
We got as far down the rabbit hole as we could in Excel and knew we had to find a better alternative
We need something with automation that eliminated the formula issues and better predictive and analytics
Why Summit CPA Group selected CashFlowTool
CashFlowTool is the perfect fit for our firm
It reduced our (prep) time from 8-10 hours to just 1 to 2 hours
Should other firms use CashFlowTool?
CashFlowTool is going to save you a ton of time and money – It's a no-brainer
It's been a game-changer for us
Hear from Summit's customers
Hear directly from Summit's customers on the importance of cash flow monitoring with CashFlowTool.
Hear from the Summit CPA Group why CashFlowTool is the perfect fit for them
It's no secret that having good cash flow is integral in the success of any business. As a virtual CPA firm that offers cash flow management services we find that consistently looking through and analyzing client transactions gives us insight into both the their finances and business operations. And in light of the pandemic, reviewing and managing cash flow is especially crucial as business owners are more concerned than ever about their cash flow.
If you're an accounting firm that also offers cash flow management services, you are probably well-versed in pulling data on client transactions from multiple sources and programs and inputting them into one document, such as an Excel spreadsheet. At one point in time, our firm used the same method to collect information on our clients' cash flow so that we could advise them accordingly. While this process was incredibly important, it also meant that we spent a significant amount of time compiling information, rather than analyzing said data and providing suggestions to the client on how to improve their cash flow.
It quickly became apparent that we needed to invest in cash flow management software that would help us spend more time on analysis and recommendations and less time on data retrieval. Therefore, we decided to adopt software that would free our team up to provide more value to our clients: CashFlowTool.
Highlighted below are the steps we advise you to take when looking for a tool to help manage your client's cash flow.
Identify how you're spending your time
The first step is to see whether the current process you have in place warrants a revamp and, ultimately, a new tool. Therefore, we recommend analyzing the tasks associated with your cash flow management services to see if the amount of time it takes to complete them is excessive. As mentioned earlier, pulling information on your client's transactions from different sources can quickly eat up large quantities of time.
CashFlowTool will make your cash flow services more efficient
If you do realize that there might be some inefficiencies in your process or lots of time spent on necessary tasks, start looking into ways in which you can eradicate said inefficiencies or shorten the time it takes to complete these tasks. We suggest looking into software that is both effective and efficient. Doing so will allow your staff to spend more time on the "right" things, such as advising your client on their current cash flow management.
The CashFlowTool Team: A great vendor who works with you
At Summit CPA, we ultimately chose CashFlowTool to help us deliver our cash flow management services to clients. Aside from being a great tool, what has kept us on as a CashFlowTool client is the relationship we've established with them. We're able to tell them our needs, and they do what they can, including leveraging their tool accordingly, to meet them.
Fortunately, CashFlowTool ended up being the perfect fit for our firm because it has an integration feature that allows us to quickly pull data from our clients' ledgers. It also has features that help our clients engage in short-term and long-term forecasting, so that we can monitor their Accounts Payable and Accounts Receivable to ensure they have a robust cash flow. We also have the option of playing out different scenarios with the client to plan for the best and worst financial situations. In short, we can provide value to our clients without spending a substantial amount of time on information gathering.
Now is the chance for accounting firms to shine by helping clients navigate this very financially turbulent time. We recommend putting your firm in a prime position to provide cash flow management services by choosing software that will help you successfully assist clients who are seeking these particular services. CashFlowTool is the perfect software to do just that, and enables you to provide the best service for your clients.
About Summit CPA Group
Summit CPA Group is a fully distributed accounting firm and leading provider of Virtual CFO Services in North America. In addition to providing VCFO coaching, CPA firm augmentation, Summit CPA Group is building a community of CPA firm owners who want to learn how to provide or enhance their existing VCFO service offerings. The CFO Community includes: free monthly CPE webinars, a Slack network, The Virtual CFO Playbook – a course dedicated to teaching CPA firm owners how to build and scale Virtual CFO services, and more. Join the community today and start getting the support you need to grow your firm!
About Jody Grunden
Jody Grunden is the Co-Founder and CEO of Summit CPA Group, the leading provider of Virtual CFO Services for creative agencies as well as one of the largest Virtual CFO firms in North America. Summit's team of CPAs and accountants provide professional Virtual CFO Services and 401(k) Audits for companies all over the United States .
Jody co-founded Summit CPA in 2002 and transitioned the company to a distributed accounting firm in 2013. Since 2002, Summit CPA has grown from a team of 2 people to approximately 40. The company has grown extremely fast, experiencing 3-year 150% growth consecutively over the past 3 years and being recognized by Inc. 5000.
Jody is passionate about changing the way people think about accounting. Author of Digital Dollars and Cents, he literally wrote the book on helping digital companies create a financial roadmap to success.
Summit CPA Group chose CashFlowTool
Summit CPA Group chose CashFlowTool to help with cash flow management and future predictions for the following reasons:
Spreadsheets were too cumbersome to keep updated and future forecasting is difficult.
CashFlowTool was the best tool we evaluated.
It allows us to visually see the data not found anywhere else.
We are now able to make decisions about the future with the advanced forecasting and what-if capability.
Visit Summit CPA Group's Website