CashFlowTool Customers get 50% off for 6 months with Ace Cloud Hosting
Ace Cloud Hosting provides a flexible and secure cloud platform for your QuickBooks Desktop that seamlessly connects with CashFlowTool to manage finances better. It enables anytime, anywhere access to the business data with scalable resources for a streamlined workflow.
Step-by-step setup guide
Send email: add CashFlowTool to your Ace Cloud Hosting account (for free).
The support team at Ace will configure your account and notify you when it's ready.
Launch your Ace Cloud Hosting remote access.
Load your QuickBooks Desktop file(s) to your Ace Cloud Hosting Account
Note: you can copy the QuickBooks Desktop Files to a cloud storage service like OneDrive and then download them into your Ace Account).
Launch the Chrome Browser and log on to your CashFlowTool Account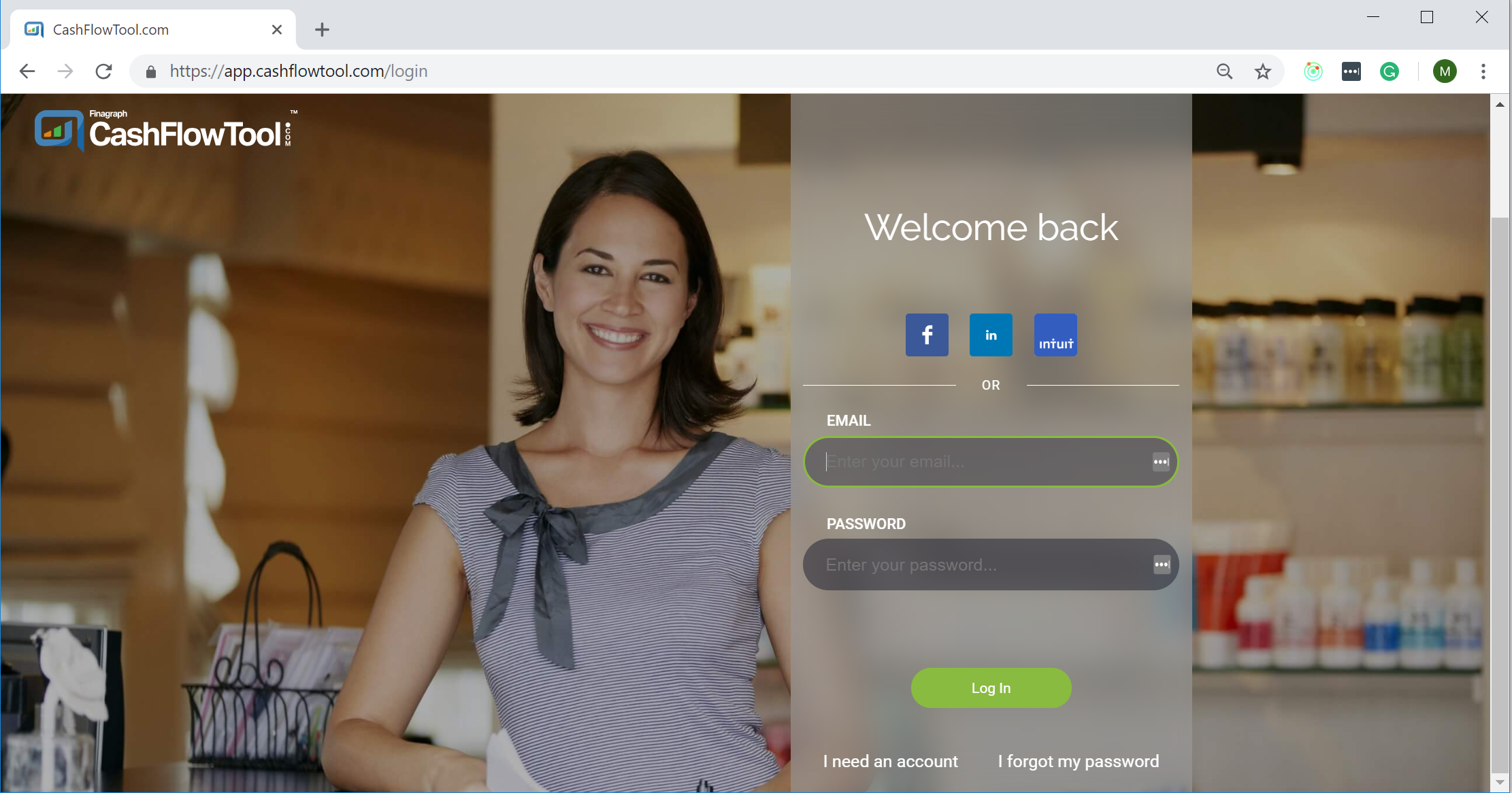 Add a new Business in CashFlowTool.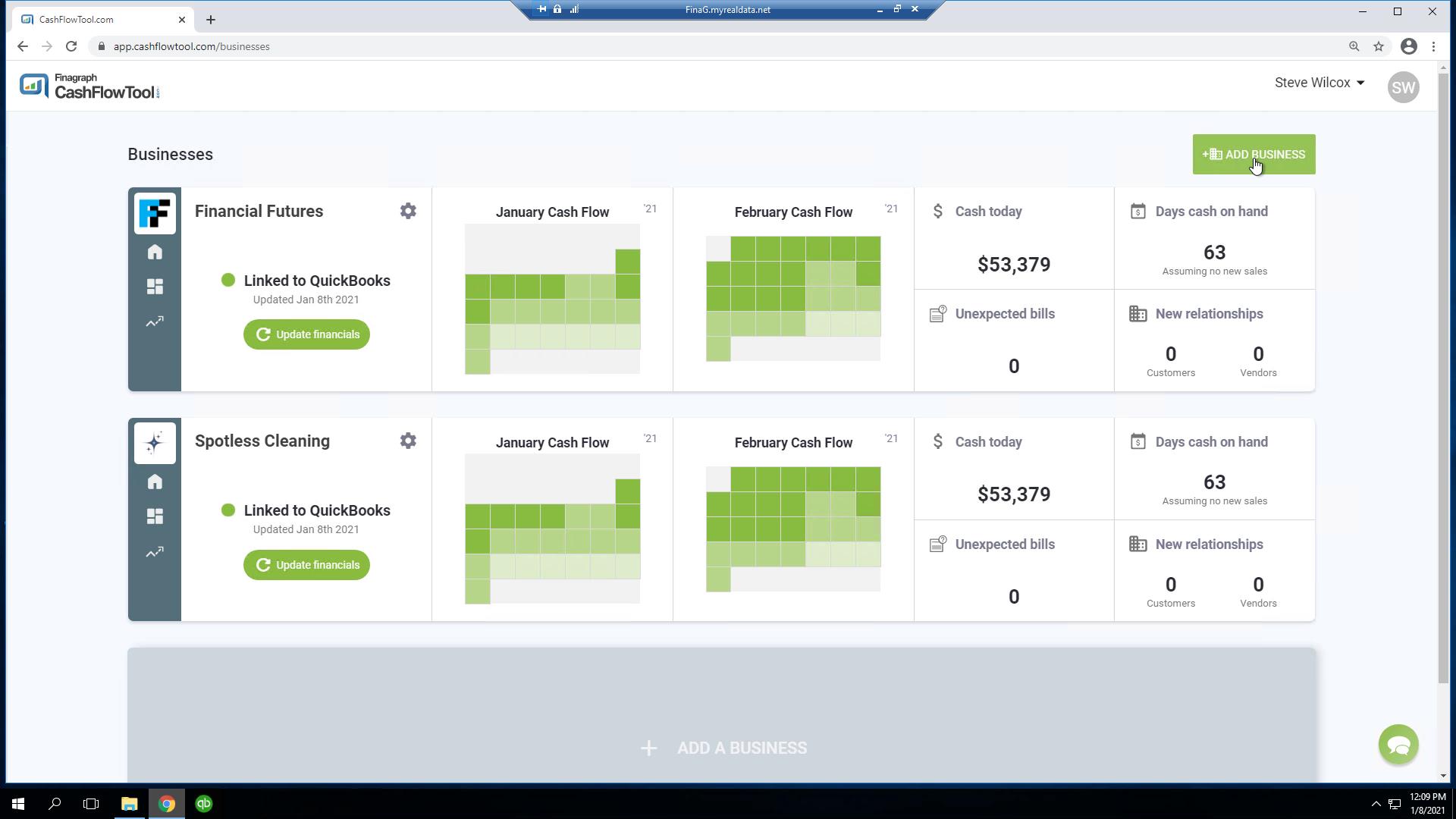 Select QuickBooks Desktop when prompted to choose your accounting package.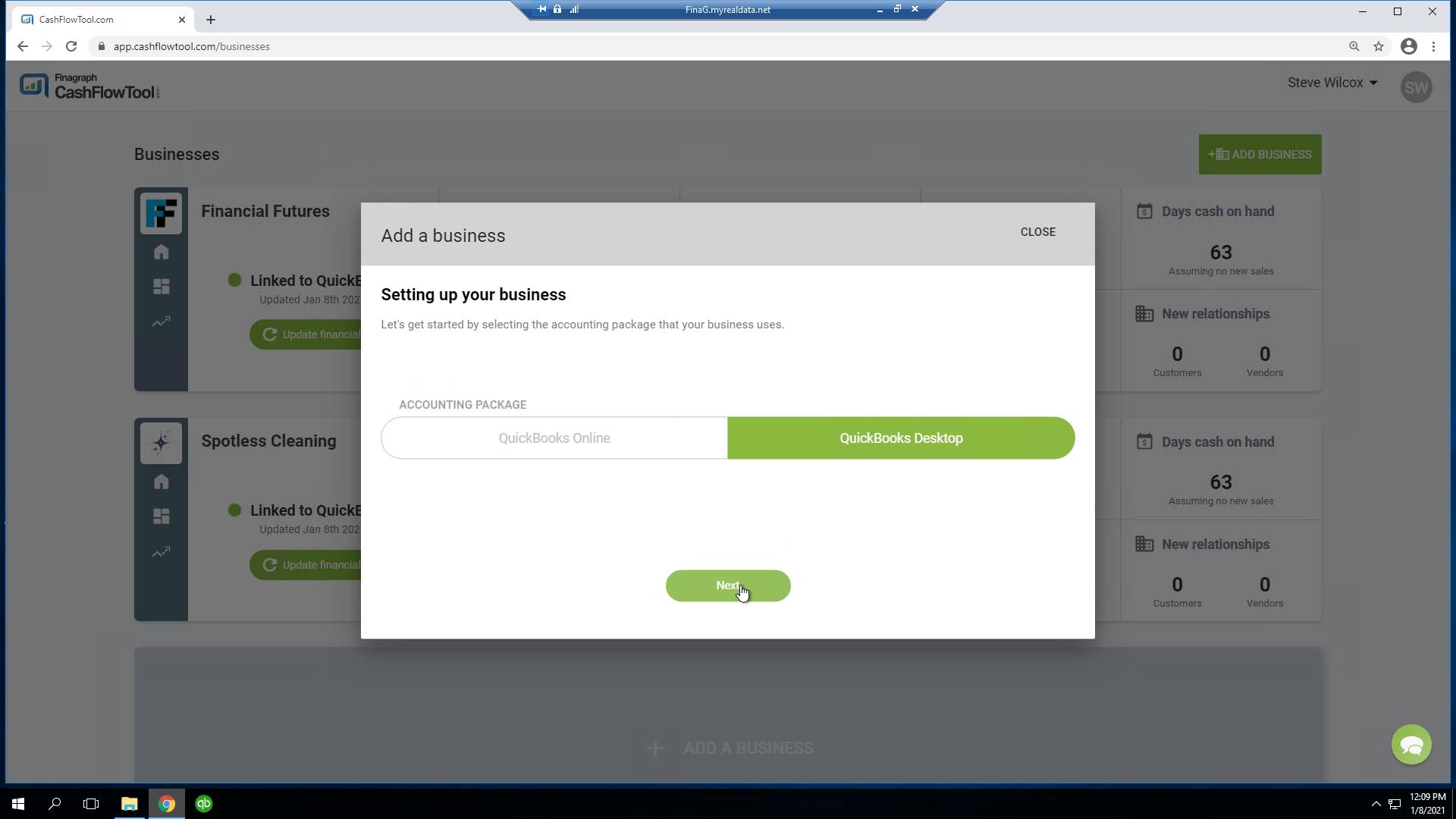 Download and Install Finagraph Connect following the prompts on the screen.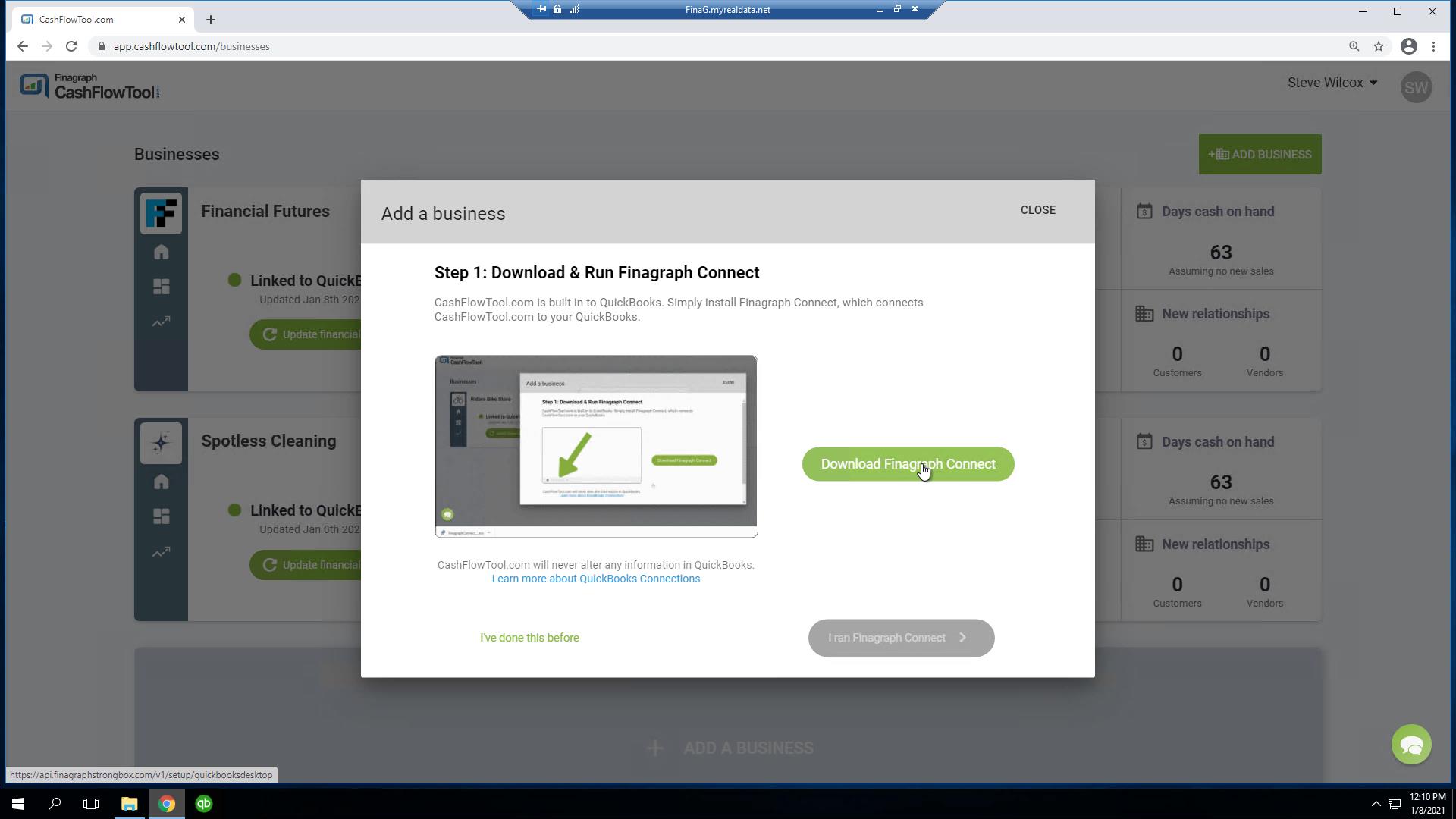 Open the company file in QuickBooks Desktop with admin user access. Once the file is opened, grant the Finagraph application access to your QuickBooks file (see highlighted area on the graphic to the right).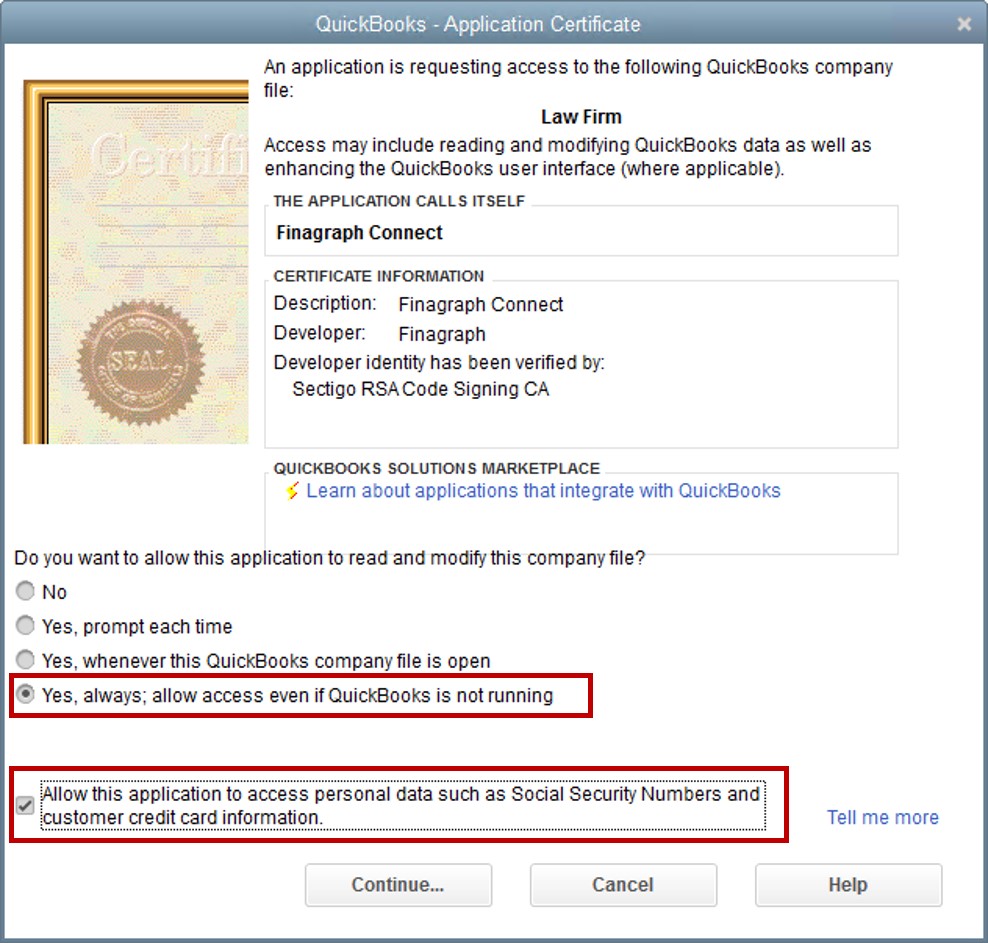 Sync your QuickBooks Company file with CashFlowTool .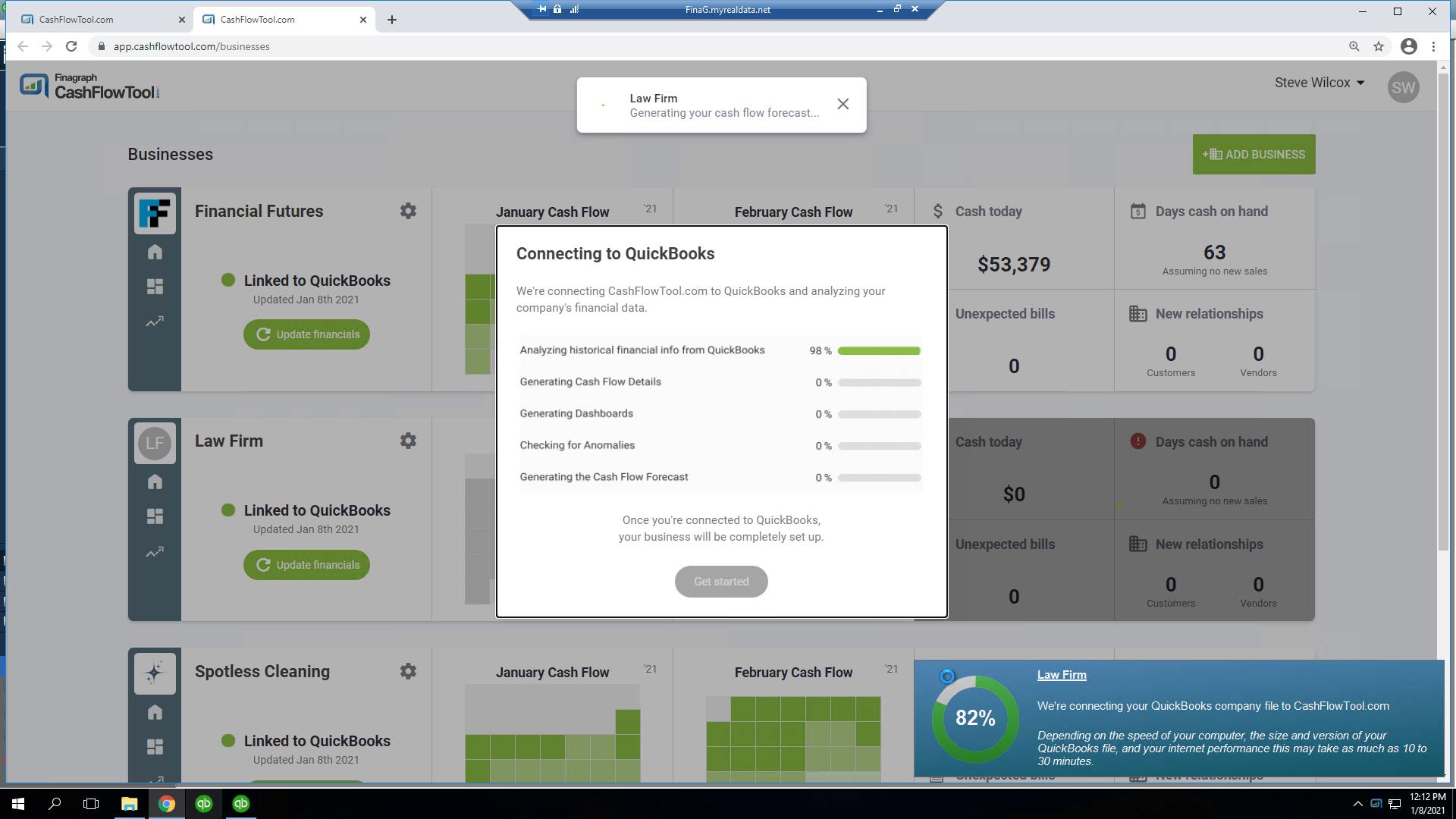 Done! CashFlowTool will now sync with QuickBooks. When you launch QuickBooks, CashFlowTool will present the option to sync. If you need to manually sync with QuickBooks, right-mouse click on the Finagraph Connect Icon in the Windows Taskbar tray and select "Connect or sync" and your financials will get updated.

Mac users: You too can access Ace Cloud Hosting from your Mac where you can host QuickBooks Desktop and link to CashFlowTool. Download the guide here and once you connect via the Mac to your Ace Cloud Hosting environment, simply run thru steps 3-10 and you are set!
Call Ace now: 855-622-8313