CashFlowTool continues to make improvements to the product based directly your feedback. Our latest improvements let you make the most of the interactive chart and work in the customer/vendor views. and also give you a new way to discover and get help on concepts and features.
Here is a summary of the recent features that we introduced::
New interactive chart selection shortcuts
Customer / vendor search
Quick help at your fingertips
Updating your charge card in billing
New Feature #1: New Interactive Chart selection shortcuts
In June, we introduced the breakthrough new interactive chart enabling you to click on various aspects of the chart to quickly understand many aspects of your cash flow. The feedback on the interactive chart has been very positive, but we heard some feedback saying we could make it even easier with a few simple shortcut to see results easier.
We have added 3 quick selectors (6 month view, Year-to-date and All) which you can see below:
6-month selector which shows current month and previous 5 months: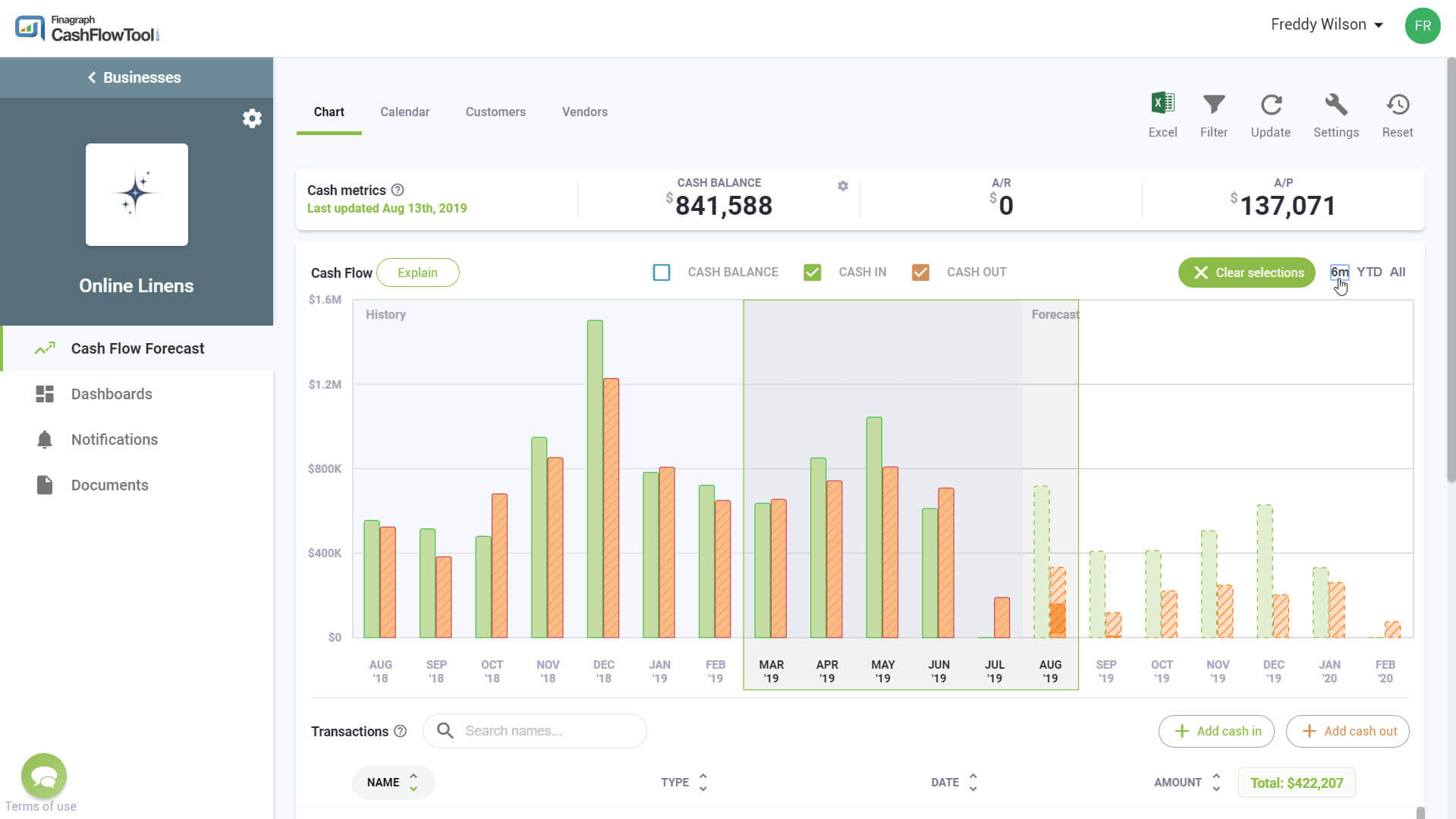 Year-to-date (YTD) selector which shows Jan through current month: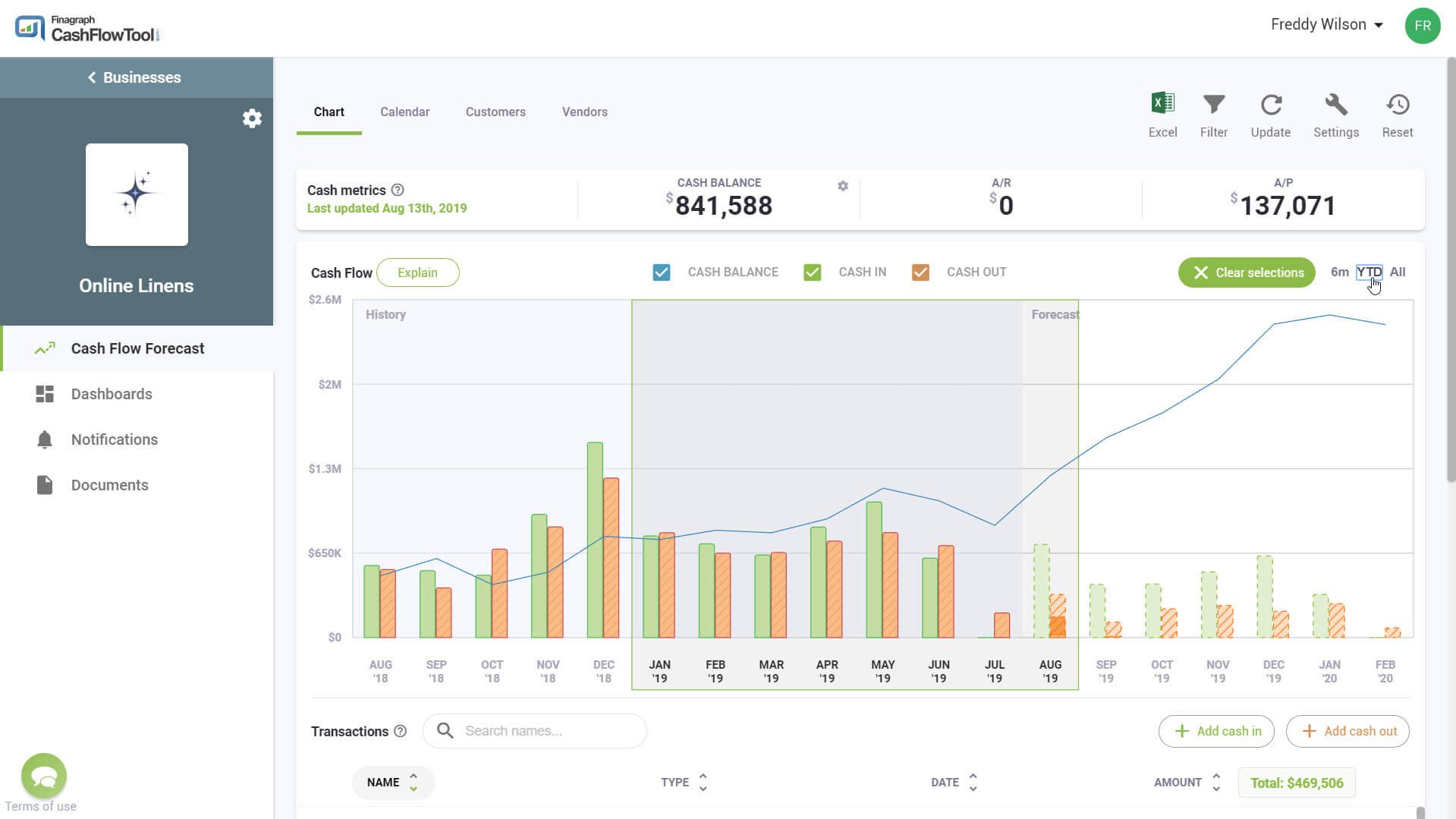 All selector which shows the entire history and forecasted months: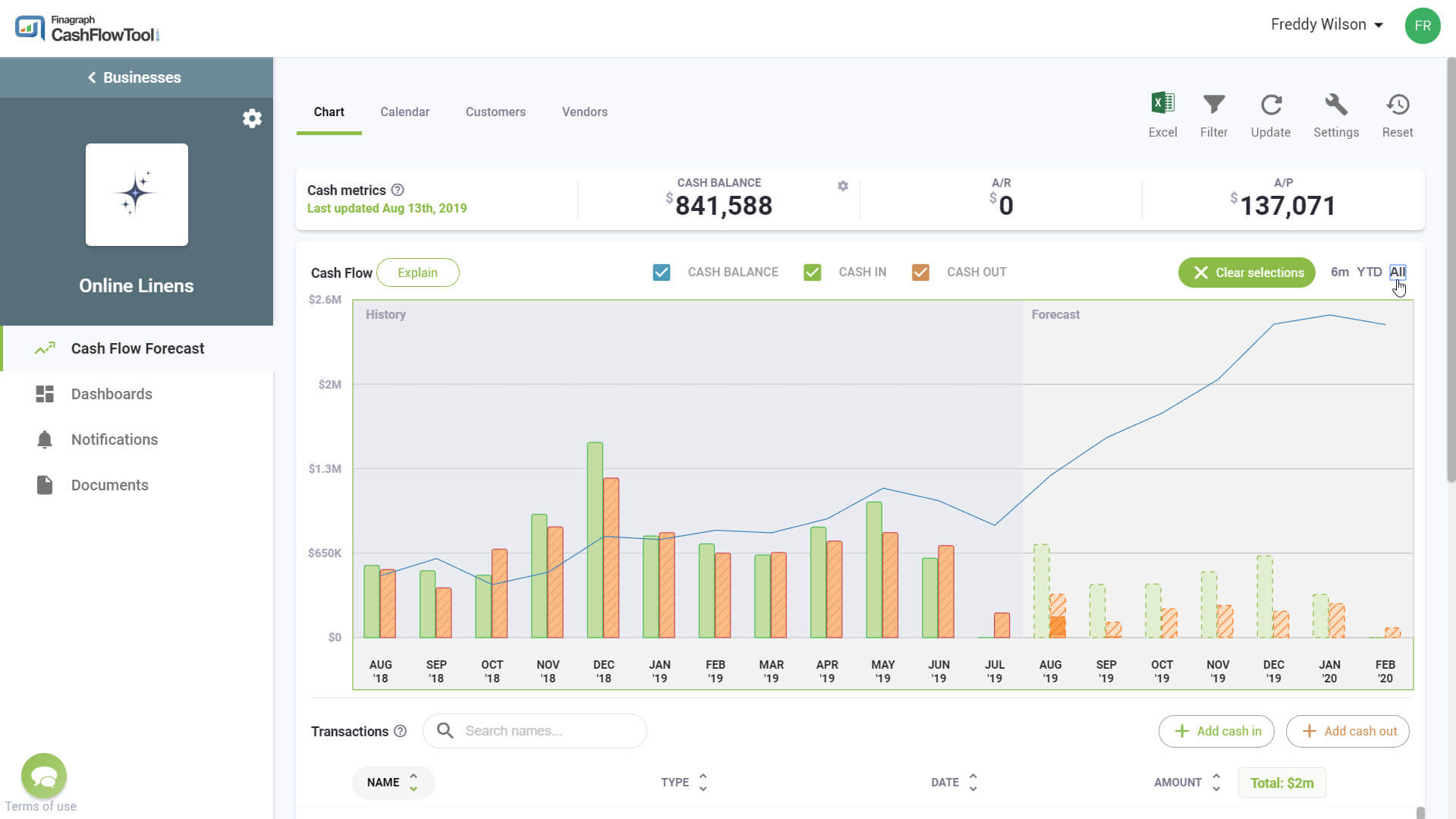 New Feature #2: Customer and Vendor Search
This is a simple yet powerful feature where we have added a search bar in both the customer and vendor views allow you to quickly find the customers and vendors with a few clicks. If you have a large customer or vendor list, this makes it simple to quickly find the one you need.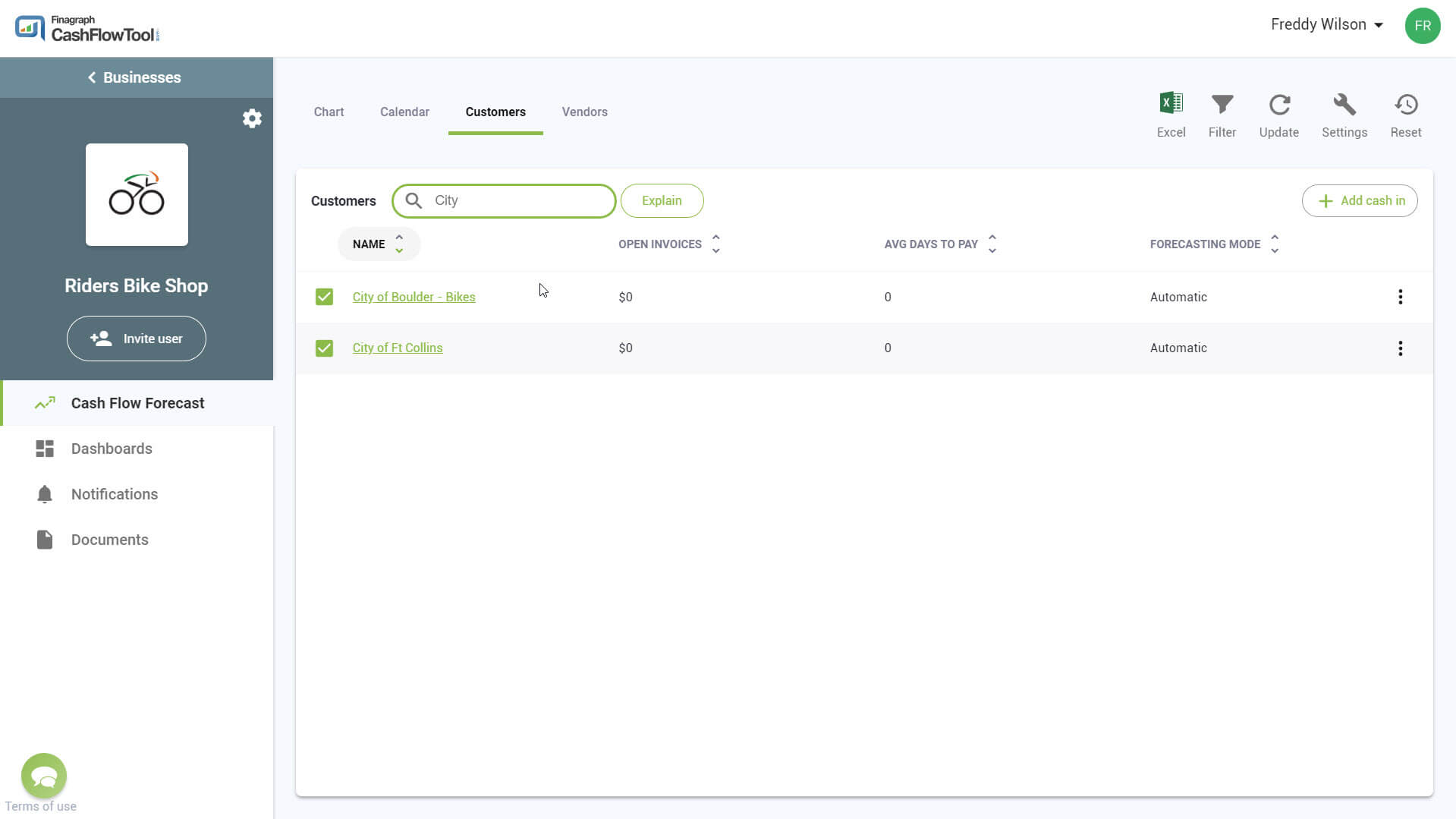 New Feature #3: Quick help at your fingertips
CashFlowTool now makes it easier for you to get started using CashFlowTool with new interactive help. We have added an "Explain" button in many areas throughout the product which when clicked, provides a high-level overview of key features with links to additional product information.
Help for the Interactive Chart: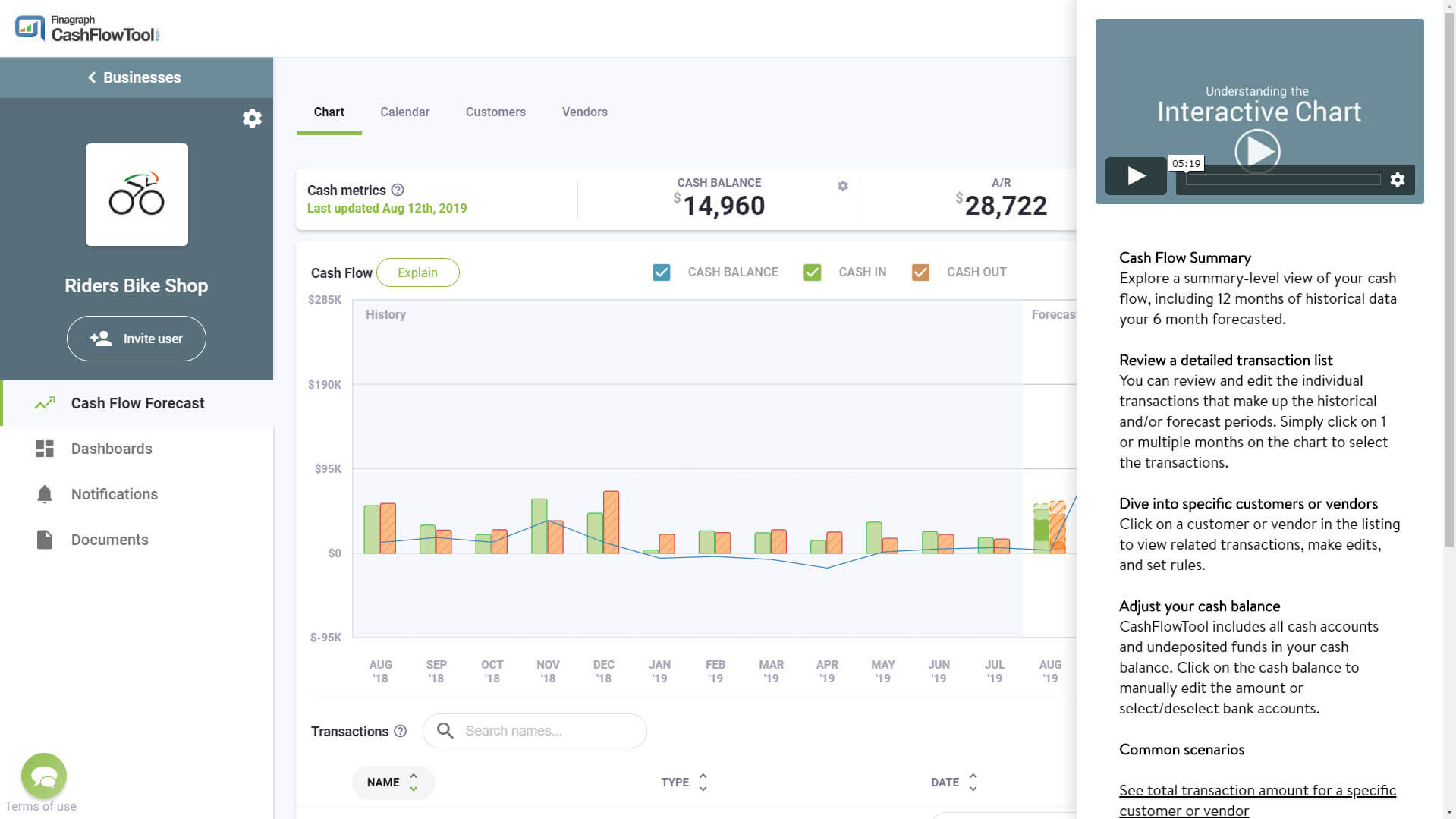 Help for the Cash Flow Calendar: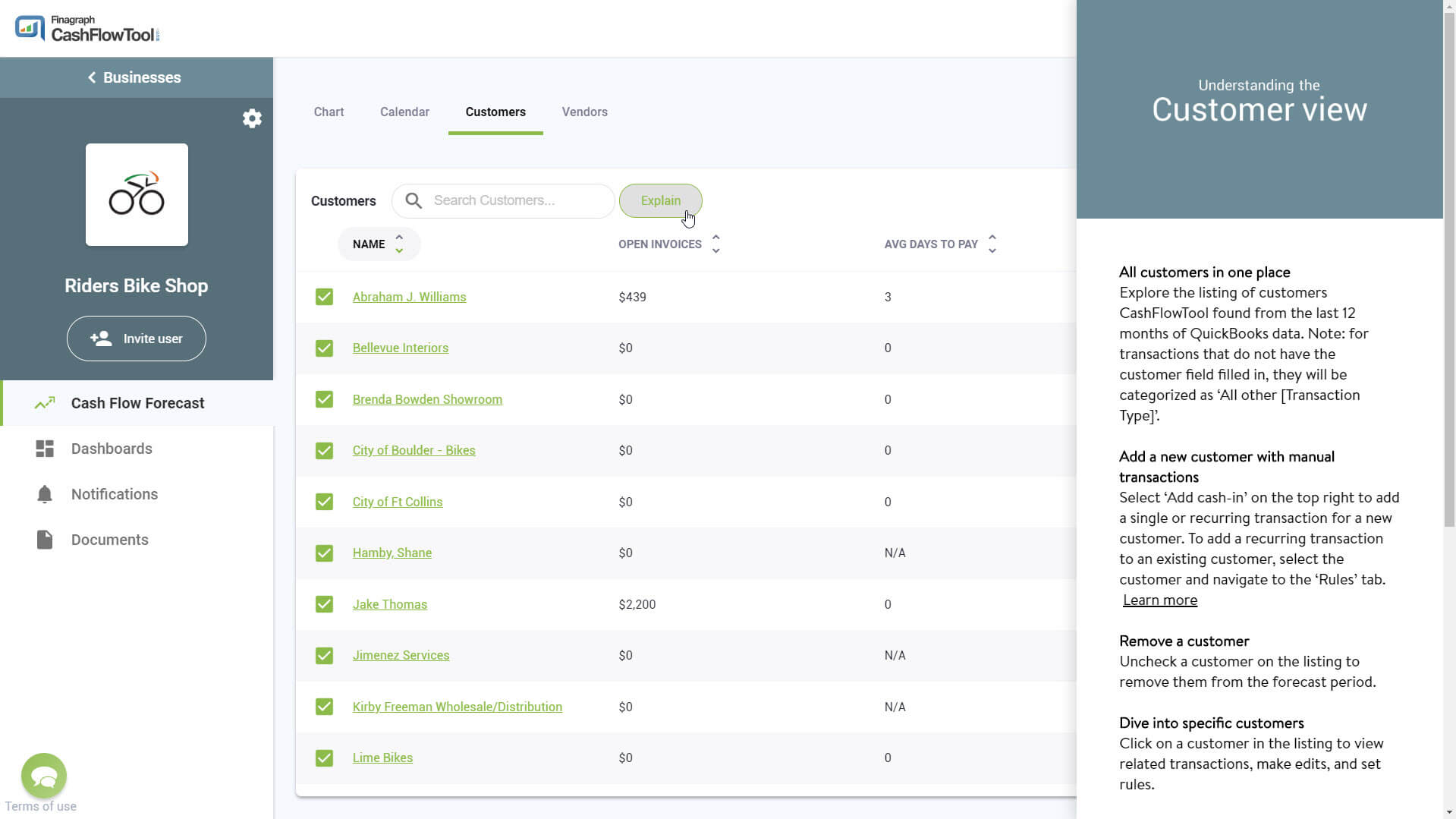 New Feature #4: Updating your charge card in billing
You can now change the credit card on file by viewing your Profile Settings. Select Profile Settings by selecting the dropdown under you name and choosing the billing tab.

We hope you enjoy these new enhancements this month as we continue to work hard to improve CashFlowTool. If you have feature requests or suggestions, please email us @ team@cashflowtool.com